Here you will find all of the California Coast University articles related to "Holiday."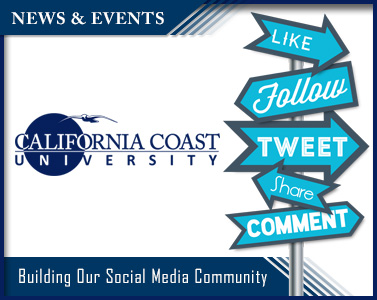 Building Our Social Media Community
You may have noticed we have been posting on Facebook, Twitter, LinkedIn, and Google+ with greater frequency during the past few months. As we are committed to building a stronger and more active social media community, we encourage you to follow us.
read more