Health Care Management
Graduate Certificate Online Program
The graduate certificate program in Health Care Management provides a learning environment where students with professional experience can supplement their existing practical knowledge with new theoretical knowledge of health care organizations, health care organizational behavior, health care law, and related health care administration topics. The program offers a curriculum for health care professionals and administrators designed to develop the strategic management and leadership skills of its students.
Designed For You
The California Coast University online Graduate Certificate in Health Care Management program was designed for complete flexibility for the student. All courses are self-paced and completed 100% online.
Low tuition with interest-free payment plans as low as $150/month.

Flexible programs designed to fit into your busy schedule. Self-paced study with no group projects, set meeting times, or exam dates.

The program is not structured in semesters, quarters, or terms. It is designed to allow students to begin their online studies at any time of the year.

CCU offers a tuition discount for

Active Duty Military, Veterans, Law Enforcement, Firefighters, Government Employees, and CCU Graduates

.

We also offer a 10% discount for

Corporate Partner employees

. For more information on how to become a Corporate Partner, see our

Corporate Partnership Information Page.

*Employment verification is required. Offer good for students who enrolled after April 2018 and were offered discount at time of enrollment. Offer is not retroactive for students already enrolled. Discount and/or prices subject to change and/or cancellation at any time without notice. This offer cannot be combined with any other discount(s).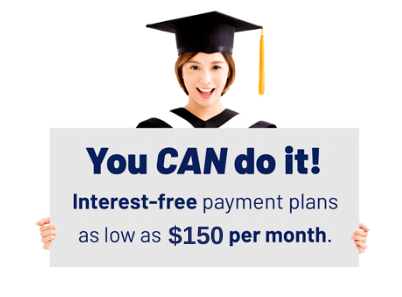 View Program Outcomes:

Upon successful completion of the program, students will be able to:

[READ MORE]
Identify and examine the structures and operations of the U.S. health system.
Explore the ethical and legal issues confronting the health care professional in the modern health care system.
Examine the multicultural and/or alternative approaches to health and illness and associated factors.
Analyze the integration and application of organizational behavior theory within the context of the healthcare industry.
Examine key concepts and theories related to program content - utilizing critical thinking and academic writing skills.
Examine program content in relation to ethical reasoning, social responsibility, global citizenship, civic engagement.
It has helped me to better my knowledge in my daily profession.

I truly appreciate the opportunity to work at my own pace and achieve my goals of obtaining a masters degree.
The Graduate Certificate in Health Care Management consists of 4 total courses.
The required courses are comprised of: 4&nbsp Core Courses .
There are 12 total semester units in this program.
4 Core Courses
The online Graduate Certificate in Health Care Management is comprised of the following 4 courses. Click on course title to expand and read more.
[CLOSE]
ID

Course Name

Units
HCA 501
Health Care in America
3
HCA 503
Ethical and Legal Issues for Health Care Professionals
3
HCA 505
Multicultural Health Care
3
HCA 507
Organizational Behavior in Health Care
3
Prerequisites to Admission:
An applicant must have earned a Bachelor Degree in Business Administration, Leadership, or Management, or a Bachelor Degree in another field may be considered if the Admission Committee evaluation indicates that the applicant has the necessary foundation to succeed in the program.
FAQ About Coursework
Required units may be satisfied in the following ways:
California Coast University has developed comprehensive Study Guides, for each course, that are designed to coordinate and sequence the learning materials within the required textbook. The following points will help to illustrate how the Study Guides are designed:

Study Guides are based on specific college level textbooks, which may be obtained from local bookstores, the publisher, or the University's Rental Library.
Each Study Guide is organized with a complete syllabus, along with instructional materials to guide the student chapter by chapter through the corresponding textbook.
Each Study Guide contains an overview and summary of all textbook chapters, along with a listing of important keywords (with definitions), and self-tests (with answers) on key points.
Study Guides include 4 unit exams equally spaced throughout the instructional materials, one writing assignment per unit, and the final examination.
Education certificate students are required to complete four written assignments for each unit examination in lieu of the 4 multiple-choice unit exams that are required for other programs.
Examinations are designed to test the student on the information contained within the preceding chapters.
All tests have no time limit and may be completed as open book tests.

Transcripts of previously completed academic work are evaluated and credit may be transferred to meet existing coursework requirements. The following guidelines are utilized when accepting transfer credit for a certificate program:

The University will accept transfer credit from applicable courses completed at colleges or universities accredited by an agency recognized by the U.S. Department of Education or foreign equivalent.
Certificate students may receive transfer credit for up to 6 semester units of previously completed coursework. Students may transfer up to 9 semester units of credit completed at California Coast University.
To be eligible for graduate academic credit, transfer grades must be equivalent to a letter grade of B (3.0 GPA) or higher.

During the admissions process, all professional experience is reviewed to determine if an applicant has sufficient occupational experience to warrant completing a Challenge Examination in lieu of a Study Guide for a particular course. The following factors are considered:

An applicant may be offered an opportunity to complete a Challenge Examination if the candidate's occupational expertise appears to be comparable to the objectives identified for a particular course.
Successfully passing a Challenge Examination will demonstrate an acceptable level of competence for that course.
If a student does not pass a Challenge Examination they are assigned a Study Guide for completion.
The maximum amount of Challenge Examinations allowed for each program level are: Associate 4; Bachelor's 10; Master's 2; Doctorate 0; and Certificates 1.